On April 3, 2021, at the invitation of His Holiness the Supreme Patriarch and Catholicos of All Armenians Garegin II, President of the Foundation Armais Kamalov visited the Church of St. Gayane on Easter Eve. The service was also attended by the President of Armenia Armen Sarkissian and benefactors of the Mother See.



Bishop of the Mother See of Holy Etchmiadzin Arshak Khachatryan mentioned the Holy Resurrection Cathedral of Jesus Christ: "The Resurrection of Christ is the triumph of our faith. Without the resurrection, Jesus's sacrifice would have been meaningless: His evil, His crucifixion and His death. Like a blazing sun in a dark sky, the message "Christ is risen from the dead" has transformed the life of mankind for years to come".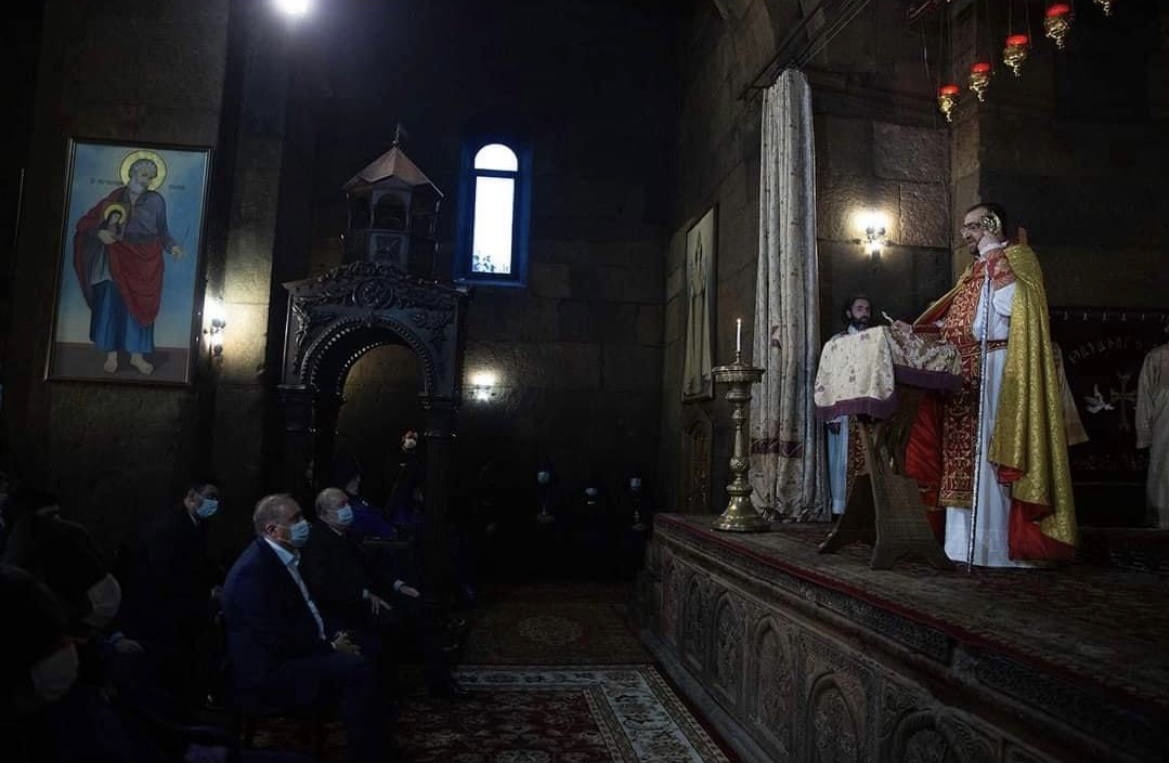 The Holy Father also touched upon the war that the Armenian people had to fight in last year. He urged people to become "new men", armed with an irreversible faith in the Resurrection, with a determined gaze towards heaven, confidence in the future and determination to purge the darkness. At the end of his sermon, he once again offered up a prayer to the Risen Savior, claiming that He would bring mercy to the children of the Armenian people, grieving and desperate, healthy and sick.

At the end of the Liturgy, the Catholicos of All Armenians lit a candle symbolizing the Lord Jesus Christ, so that believers could take the living light of the Holy Goddess from their tithes.



After the sacred Liturgy, the priests of the Mother See and the President of Armenia met at the Residence, where the Catholicos performed the Blessing of the Holy Resurrection.